Syntronic utvecklar framtidens häftigaste tekniklösningar och vi söker nu dig som brinner lika mycket för PCB/CAD design som dina kollegor här gör!
Som PCB/CAD designer hos oss kommer du bland annat att:
Arbeta med större systemleveranser där mekanik, elektronik och mjukvara kombineras
Arbeta med varierande projekt där du bland annat kommer att arbeta med uppdrag där hela systemleveransen sker inhouse
Rita och färdigställa mönsterkortslayouter tillsammans med övriga projektmedlemmar
Samarbeta internationellt med kollegor och kunder från andra världsdelar där ni kommunicerar på engelska i både tal och skrift.
Vi söker en PCB/CAD designer som: 

Har en högskole- eller civilingenjörsexamen inom exempelvis Elektronik
Har erfarenhet av PCB-layout med verktyg såsom Altium Designer, Cadence OrCAD, Mentor Xpedition
Kommunicerar flytande på svenska och engelska i tal och skrift.
Personliga egenskaper
Som PCB/CAD designer hos oss tror vi att du är en lagspelare av högsta rang. Förmågor som att vara kommunikativ och strukturerad är något vi värderar och tror är viktiga i rollen. Som person är du också noggrann, metodisk och analytisk samt att du har en positiv inställning till problemlösning.
Vi erbjuder
Hos oss får du möjlighet att utvecklas tillsammans med engagerade och duktiga medarbetare. Vi är ett globalt team på 1500 ingenjörer som arbetar inom flera olika affärsområden med spännande och utmanande projekt i en internationell miljö. Trevlig arbetsmiljö, balans i livet och god hälsa bland våra medarbetare är viktigt för oss. Därför får du tillgång till flextid, friskvårdsbidrag, förmånsportalen Benefits, ett bra försäkringspaket med pensionsavsättning samt möjligheten att teckna ett förmånligt försäkringspaket gällande privatvård.
Ansökan

Vi ser fram emot ditt CV och ett personligt brev där du beskriver varför du vill arbeta hos oss. 
Vi arbetar med löpande urval, ansök dock senast 12 augusti.
Observera att vi kan ha längre svarstid under sommaren.
För att kvalitetssäkra Syntronics rekryteringsprocess samt möjliggöra god kommunikation med alla kandidater ber vi dig att skicka in din ansökan digitalt via vårt system och inte via e-post.
Inför rekryteringsarbetet har Syntronic tagit ställning till rekryteringskanaler och marknadsföring. Vi undanbeder oss därför vänligt och bestämt kontakt med mediasäljare och säljare av rekryteringstjänster.
Contact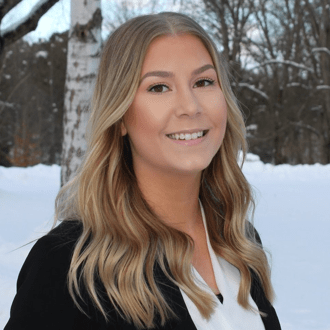 Apply no later than 2022-09-07
Projektledare produktutveckling
Är du en driven Projektledare som vill ha stort ansvar och leda produktutvecklingsprojekt från förstudie till kundleverans? Sök nu och bli en del av vårt team!
Apply no later than 2022-08-29
Utvecklingsingenjör
Vi söker nu en utvecklingsingenjör för att underhålla och kvalificera produkter för de senaste applikationerna inom telekombranschen!
Apply no later than 2022-08-12
Elektronikingenjör – Verifiering och digitala konstruktioner
Arbeta med komplexa digitala hårdvarukonstruktioner och verifiering.
Are we your next great career match?
We are a global team of engineers present in eight countries and three continents. Together with our world-leading partners, we create tomorrow's technology in telecom, automotive, industrial, defence, and medtech.