Master Thesis: Machine learning for brain activity analysis
Title: Machine learning for brain activity analysis
Description and background of the thesis proposal: 
When humans are subjected to stressful or attention-demanding distractions, a cascade of central and peripheral nerve signals are initiated. The standard peripheral nerve response induces dilation of the muscle vasculature so that they can fill with blood. This prepares us for the physical reaction of 'fight or flight'.
Recent research has shown that the strength of this regulatory signal varies across the population: many people's muscle vasculature constricts, rather than dilates, leading to long-lasting blood pressure elevation with each stressful distraction. Such variable responses lead to differences in the risk for development of hypertension, which is the leading risk factor for cardiovascular disease and thus early death. The new discovery can be identified by studying the brain activity initiated by stress impulses using magnetoencephalography (MEG). MEG measures the weak magnetic fields produced by neural currents in the brain. Advanced algorithms are used to extract information from specific brain signals that are often hidden in high levels of 'brain noise' in the MEG data.
Several MSc projects have already taken important first steps toward developing machine-learning methods to classify and predict whether a subject faces an increased risk of developing harmful hypertension based on MEG data. One thesis constructed 2D-images by performing time-frequency transformations on the data, see figure 1, and then used image-analysis based on convolutional neural networks for classification. In the upcoming spring Syntronic, in collaboration with researchers at MedTech West, plans to continue this investigation, preferably with two students, see below for more specific descriptions of the project.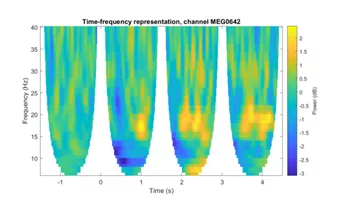 Figure 1: Image collected from the latest thesis project: 
Thesis proposal: This thesis would be a continuation of previous thesis and explore how feature extraction, data augmentation and regularization can improve the classification accuracy on time-frequency images. The work would also include investigation within explainable AI, to better understand what the models learn from the images.
The proposals describe the initial starting point of the project and depending on obtained results other techniques may be investigated.
For a successful thesis work, we believe that the applicants should have:
• Experience in Python programming, Machine Learning and Data Science.
• A broad experience and a strong interest in Applied Mathematics.
• Interest in Neuroscience and Physiology.
• Ability to take initiative and drive the work forward
References:
Thesis projects:
Guiding AI-based classification: can conventional functional neuroimaging analysis improve deep learning methods for identifying risk for essential hypertension? Link: https://hdl.handle.net/20.500.12380/304228
What we offer:
Experience working life at a global company that develops tomorrow's technology, through our student collaboration scheme.
At Syntronic, we acknowledge that most great achievements start with a university degree and a dream. Although our team of 1500+ highly qualified experts are active on three continents, the first chapter of our story was written by a young graduate student with a vision.
At Syntronic, we give you as a student the opportunity to produce your degree project in collaboration with us. The offer adds a real-life element to your education. You will meet experts in your future field of work and experience the technology industry first-hand.
Application:
We look forward to receiving your resume and, preferably, a personal letter in which you explain why you want to write your master's thesis with Syntronic.
We screen and evaluate applications on an ongoing basis.
Contact
Talent Acquisition Specialist
Apply no later than 2023-02-28
Thesis proposal: Automated test system for electronic products.
Write your thesis with Syntronic and experience the technology industry first-hand!
Apply no later than 2023-02-28
Thesis proposal: Using image recognition to play Uno card game.
Write your thesis with Syntronic and experience the technology industry first-hand!
Apply no later than 2023-01-31
Eget exjobbsförslag Göteborg
Hur ser ditt dröm(ex)jobb ut?
Are we your next great career match?
We are a global team of engineers present in eight countries and three continents. Together with our world-leading partners, we create tomorrow's technology in telecom, automotive, industrial, defence, and medtech.